Quarterly regulation outlook reports compiles regulatory developments issued by global regulators (BCBS, FSB), supranational ones (with a focus on Europe), and some local geographies (USA, UK, Spain) for the quarter, and anticipate major changes in regulations for the following quarter, the following year, or on the longer term.
They are structured as follows: executive summary, which contains references to the most important regulatory changes for the period; forthcoming publications, providing details of documents that will be published during the next quarter, next year and in the longer term; and the body of the report, made up of a collection of summaries of relevant publications for the quarter.
Latest Quarterly regulatory reports released.
 
Regulation outlook 3Q23
Available in: English - Spanish
Highlights this quarter include several publications on sustainability, technology and capital-related issues, such as the European Central Bank's (ECB) Guide on effective risk data aggregation and risk reporting (RDARR) at European level, the Financial Conduct Authority's (FCA) new ESG code of conduct in the UK, the Basel III Endgame proposal in the US and the Law on Artificial Intelligence in Peru.

Regulation Outlook 3Q23
Regulation outlook 2Q23
Available in: English - Spanish
In Europe, several publications focused on sustainability and technology stand out, such as the Environmental Taxonomy, the Markets in Crypto-assets Regulation (MiCA) and the public consultation on Regulatory Technical Standards (RTS) and Implementing Technical Standards (ITS) for Digital Operational Resilience Act (DORA). At local level, in the same line, the Draft Bill transposing the Corporate Sustainability Reporting Directive (CSRD) in Spain and USA guidelines on third party risk management were published.
Regulation outlook 1Q23
Available in: English - Spanish
In terms of regulatory developments, of note this quarter was the publication of the EBA's proposal to amend IRRBB reporting requirements. Also noteworthy at the national level were, in Spain, the Draft Law on Securities Markets and Investment Services, and in the US, the publication of the methodology for the first Pilot Climate Scenario Analysis Exercise and the proposed amendments to cybersecurity-related rules.
---

Regulatory news for the current quarter can be found in the Regulatory Alerts for the Quarter section, , while regulatory news from previous years can be found on the Annual Regulatory reports section.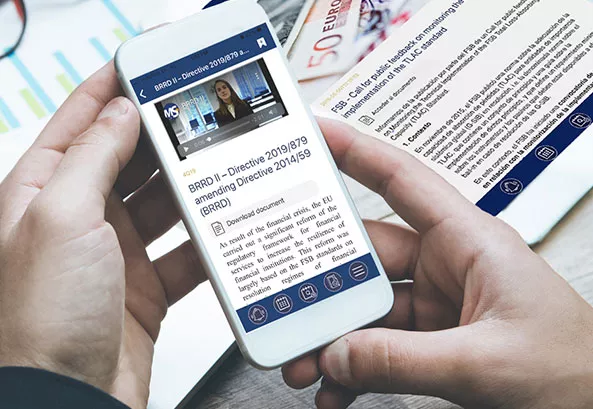 FinRegAlerts, the Financial Regulatory Alerts App