The positive evolution of our organization involves assuming greater responsibility in all areas and in respect of all our stakeholders. In 2006, Management Solutions published its first Corporate Social Responsibility Report. Since then, each new annual CSR report is prepared with the aim of sharing our experiences and results with all our shareholders, and to provide an account of the most significant consequences of our activities, as well as our commitments for the future.

Management Solutions CSR
To this end, each year we update the key milestones achieved by the Firm during the year, both in employment and in economic, social and environmental terms, in all countries where it operates, setting specific targets that will serve as action guidelines for the following year. Social Responsibility is a strategic element of Management Solutions' business approach.
In order to prepare our report we follow the guidelines and recommendations issued by international benchmarking organizations such as the Global Reporting Initiative (GRI), whose mission is to improve the quality, rigor and usefulness of Corporate Social Responsibility reports. In addition, the content structure seeks to make the report easier to read, consult and understand by all our stakeholders.
Available documents: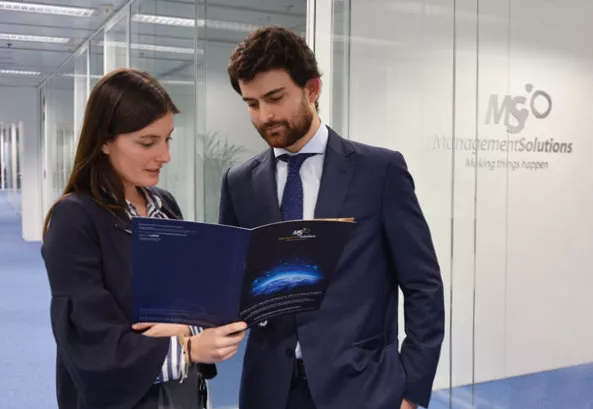 FY22 Non-financial information statement