Above and beyond the intrinsic peculiarities of each company, the industry environment in which each company operates defines how it works.
At Management Solutions we do not believe in advisory work based solely on a "solid operating methodology." Our clients' needs require us to have expert industry-specific knowledge prior to performing our engagement.
Management Solutions structures all its practices into industry groups, integrated by professionals who work exclusively for clients in the industry covered by each group.
Our professionals work in multidisciplinary teams with an in-depth knowledge of the industry in which the client operates. This allows us to provide expert advice and apply methodology that is appropriate for each market. This knowledge, together with our functional specialization, allows our services to maintain the level of focus required by the market.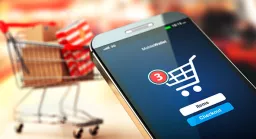 Distribution
Technology
Other sectors