A corporate culture based on effort, commitment, continued search for excellence, orientation towards results and strict ethical principles is the essential foundation for a profitable business model that is also sustainable in the long term. At Management Solutions we do business while observing these principles, passing them on and ensuring their implementation is one of our goals.
We are very aware of the importance of conveying this culture throughout the Organization to make it easily identified and value-generating for all our clients, professionals, collaborators and society as a whole. Our Code of Conduct is a declaration of our ethical principles. Thus, we require every professional to embody these principles when performing their activities, which will enable us to guarantee our business model through their compliance.
Ethical principles in our Code of Conduct
Our ethical principles are the base our Firm is founded on. Integrity and honesty, dedication to achieving excellence, commitment, professionalism, emphasis on the human factor, confidentiality and responsibility towards society, all these are the essential values that are part of our corporate culture.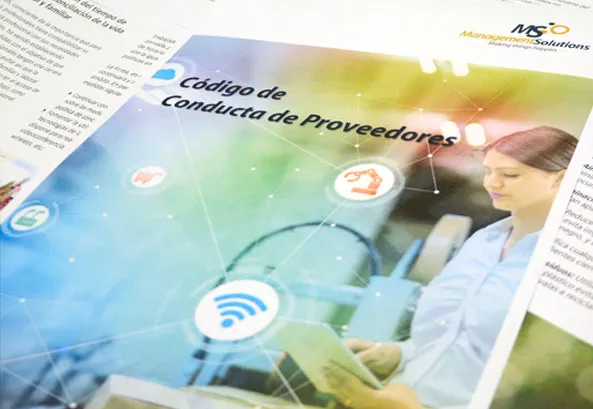 Code of conduct for service providers