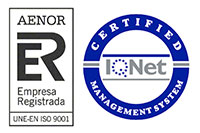 ISO 90011
The ISO 9001 standard determines the requirements a Quality Management System needs to meet. These requirements can be used internally by both public and private organizations, whatever their industry sector, or for certification or contractual purposes.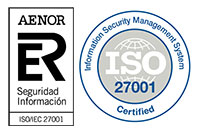 ISO 270012
ISO 27001 is an international standard that ensures the security, confidentiality and integrity of data and information, as well as of the systems that process such data and information. The ISO 27001 standard for Information Security Management Systems allows organizations to assess risk and implement the necessary controls to mitigate or eliminate it.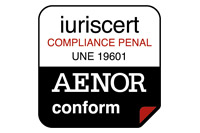 UNE 196013
The UNE 19601 standard sets the benchmark in Spain for best practices to prevent crime, reduce risk, and promote an ethical corporate culture as well as a culture of compliance with the Law. In particular, this standard focuses on the analysis of policies and procedures for i) Preventing the commission of crimes that may give rise to criminal responsibility; ii) Disseminating a culture of prevention and compliance in the organization; iii) Establishing appropriate surveillance and control measures to prevent crimes and to significantly reduce the risk of committing such crimes; and iv) Improving management, helping to reduce criminal risk and providing greater security and reliability assurance to the Board of Directors, shareholders, investors and other stakeholders.